Natural gas and LPG
We specialise in Geminox gas and oil boilers (imported by Evinox), which are some of the most efficient and reliable on the market today.  All can run with weather compensation controls and hot water priority, and are configurable to run in almost any system design.  There are multiple flueing options, including a 110mm flexible chimney liner, offering excellent siting flexibility.  They are complemented by the EBS range of hot water cylinders, which are quite simply the best on the market in terms of build quality and HW production performance.  Alternatively, we recommend Viessmann and Vaillant products; both have superior build quality and a wide range of options to suit every installation design.
Oil
No other oil boiler is as efficient as a Geminox FCX.  It combines a highly efficient burner and baffle assembly and a vast 904L stainless steel condenser with sophisticated controls to extract the maximum energy possible from the fuel.
We also recommend Grant oil boilers, which we have found to be extremely well made, reliable and efficient.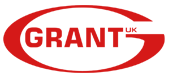 Solid fuel and Biomass
See the relevant pages of this website